Public Voices Fellowship on Homelessness
Image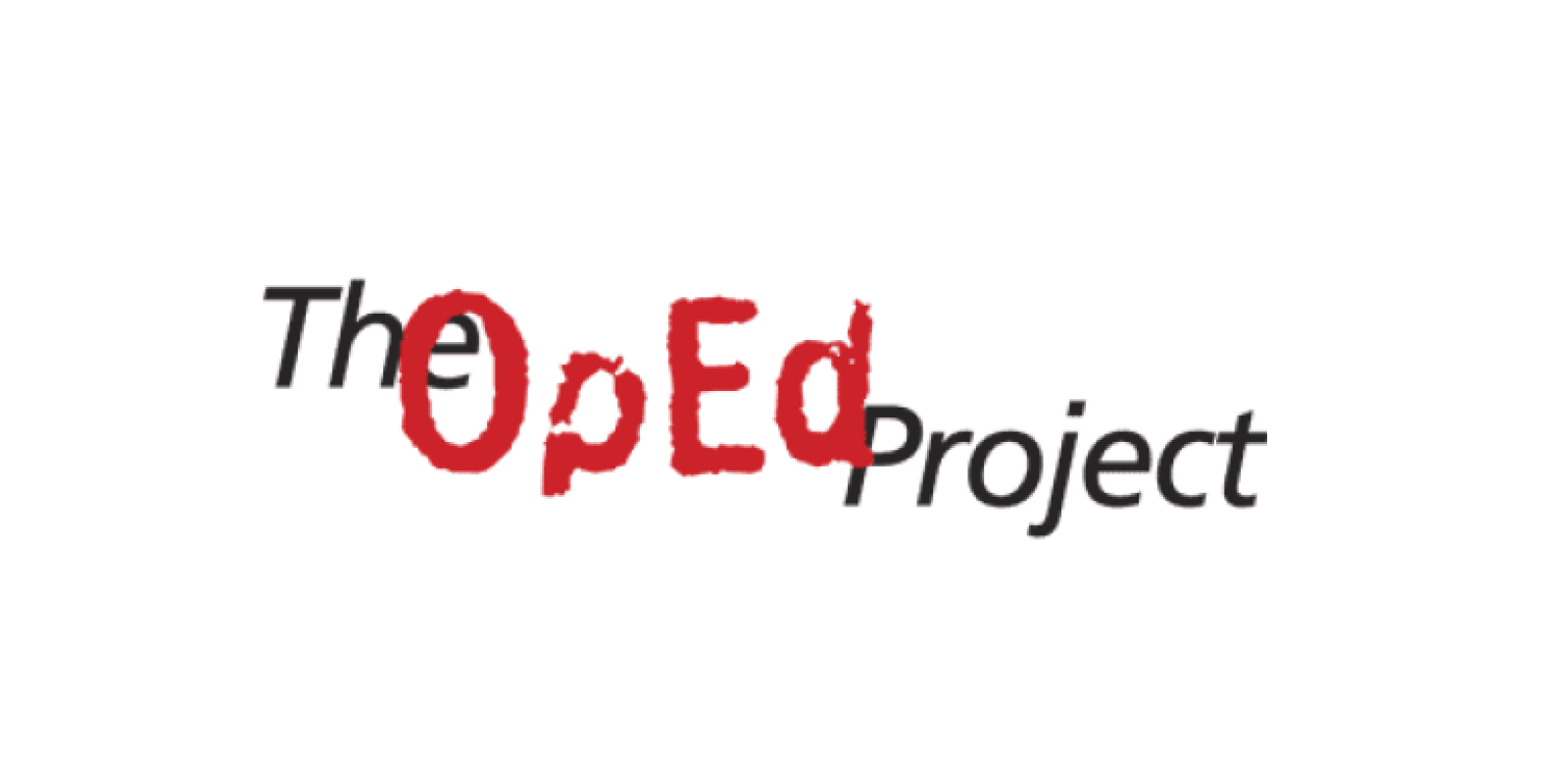 UCSF's Benioff Homelessness and Housing Initiative (BHHI) in partnership with the  The OpEd Project has launched the first ever Public Voices Fellowship on Homelessness. The year-long Fellowship brings a cohort of twenty fellows together to build their skills and capacity to write influential communications in media outlets to help change the narrative about people experiencing homelessness in this country. This program was funded by the California Health Care Foundation and UCSF BHHI.
The goal of the Public Voices Fellowship is to dramatically increase the public impact of our nation's top underrepresented thinkers and to ensure their ideas help shape the important conversations of our age. The root problem is not a lack of knowledge or experience, but a culture in which underrepresented voices rarely have the inside information, high-level support, and inside connections to become influential on a large scale. This is a key opportunity to promote narrative change about homelessness in California and to increase the diversity of voices involved in creating narrative change. 
The internationally acclaimed curriculum and methods explore leadership, power, and action in an unfair world. Using time tested methods of transformational learning, fellows explore how credibility works, how ideas spread, when and why minds change, and how ideas play out over time and space. This program will engage selected fellows in intense, results-oriented thinking and activities around their own knowledge and impact. Fellows commit to writing a minimum of two opinion pieces (op-eds), and the program will provide the inside information, high-level support and media connections to become influential on a large scale. Other participating institutions include Yale, Dartmouth, Northwestern, The Ford Foundation, and more. Fellows will join a national network of peers, allowing for knowledge-sharing and innovation across institutions.
 
2023 Cohort
Ryan Assaf, PhD, MPH (he/him), is a postdoctoral fellow with the Benioff Homelessness and Housing Initiative under the Center for Vulnerable Populations. He received his PhD and MPH in epidemiology from UCLA. His research has focused on HIV/STIs, substance use, overdose, harm reduction, and sexual health particularly among populations that are historically marginalized. He is also interested in research that understands how social, structural, and political factors influence health and health behaviors. Currently, Ryan is working with data from the California Statewide Study of People Experiencing Homelessness to describe substance use, treatment, and non-fatal overdose experiences in this population. Additionally, Ryan has worked or volunteered with various community-based organizations throughout his career and currently volunteers with Homeless Youth Alliance's needle exchange program in San Francisco.

Lourdes Johanna Avelar Portillo, PhD, MA (she/her), is an interdisciplinary scholar with over ten years of experience in doing research in the field of water, sanitation, and hygiene (WaSH) insecurity, focusing consistently on vulnerable/underserved communities in North, Central, and South America. Dr. Avelar is currently a postdoctoral scholar at the University of California, San Francisco (UCSF) in the Benioff Homelessness and Housing Initiative Program. Dr. Avelar has a strong foundation in both quantitative and qualitative research methodologies with an interest in WaSH insecurity, homelessness, and health equity research, viewed and interpreted through an intersectional lens. Her priority in research is to bring about change in communities that need it the most. To accomplish this goal, Dr. Avelar always aims to identify and communicate with stakeholders, grassroots organizations, and nonprofit organizations with the goal of transforming new knowledge into actionable policy. Currently, Dr. Avelar is working on exploring the intersecting vulnerabilities and impacts of WaSH insecurity on older adults experiencing homelessness. At the same time, Dr. Avelar is working on understanding how demographics of people experiencing homelessness cope with barriers unique to their circumstances, including Latinx people who are undocumented and monolingual. Dr. Avelar holds a BA in Geography and Environmental Studies from the University of California, Los Angeles. Johanna continued with her studies at a graduate level at Cal State Long Beach where she earned a MA degree in Geography. In 2021, Dr. Avelar earned her PhD in the Population, Health, and Place program at the University of Southern California.
Zena K. Dhatt, BS (she/her), is a Qualitative Research Project Manager at the Benioff Homelessness and Housing Initiative (BHHI) with nearly five years of experience conducting qualitative research with vulnerable populations. Her areas of expertise include qualitative methodology, ethnographic fieldwork and data collection, and qualitative data analysis. Her research interest is in exploring the intersections of substance use, homelessness, and different forms of violence among hyper-marginalized communities. Zena served as Qualitative Project Manager on the California Statewide Study of People Experiencing Homelessness (CASPEH) and is currently involved in preparing several manuscripts for publication in academic journals using data from the CASPEH study. She recently started working as a Project Coordinator on a longitudinal qualitative study of polysubstance use among people experiencing homelessness in San Francisco and New York City. Zena graduated from the University of Maryland, College Park, with a Bachelor of Science degree in Anthropology with concentrations in Medical Anthropology and Global Health, as well as a Certificate in Latin American Studies.

Dalma Diaz, MA (she/her) is a health equity fellow at the California Health Care Foundation, where she works with the Advancing People-Centered Care team to improve care delivery and outcomes for Californians experiencing homelessness, particularly those with complex health needs who have not been well served by the status quo.

Prior to joining CHCF, Dalma was the strategic initiatives manager for the Home For Good initiative launched by United Way of Greater LA in 2010 to end homelessness in Los Angeles County. Most recently, her work at United Way focused on supporting cross-sector collaboration at the intersection of health and homelessness. She began her career focused on the education sector and later made homelessness her central focus. Dalma received a bachelor's degree in political science from UCLA and a master's degree in urban education policy from Brown University."

Cheyenne Garcia, BA (she/her), is a Senior Research Analyst at the UCSF Benioff Homelessness and Housing Initiative (BHHI). Cheyenne has nearly a decade of experience conducting research with an emphasis on infant emotional regulation development, homelessness, and experiences with the carceral system. She has a strong foundation in quantitative survey research, qualitative interview coding, systematic review research, and behavioral assessments. Her research interests include intergenerational/multigenerational trauma, the development of emotional regulation in infants and children, parenting, and the mental health of low-income minoritized populations, including those experiencing homelessness. Prior to joining the BHHI, Cheyenne was a Fulbright Scholar in the Netherlands, independently studying parenting at Leiden University. She is currently a Board Member of FulbrightLatinx, an organization whose mission is to increase Latinx representation within study abroad programs. She earned four associate degrees in basic and social sciences from American River College and a Bachelor of Arts in Psychology with Honors from Stanford University.
Jesica Giannola, BS (she/her), graduated from California State University, Chico, with a Bachelor of Science in Health Science and a focus on Public Health Education, with an emphasis on Community Health and Wellness. Jesica is a current Housing Case Manager with a local nonprofit serving populations with high barriers to traditional housing, local homeless populations, and fire disaster survivors. She is also a current UCSF Benioff LEAB Board Member. Jesica was elected 2023-2024 COC Health and Equity Chair and is a survivor of chronic childhood homelessness and extreme poverty. She is also a community advocate and volunteer. 

Jesica has experience with low-barrier shelters, harm reduction services, political action, national housing collaboration and awareness steps, regular local letters to the editor and OpEds, participation in multi-platform media interviews, and more. She attends regular City and County meetings to help bring awareness to local needs and to encourage the role of policymakers in helping mitigate unintentional enabling circumstances brought on by poor policy. Recent run for City Council in 2022.

She considers herself to be a Bridge Builder between people of differing values who hold various interpretations of current needs regarding housing access and policies, causes of homelessness and contributing factors, and deficits in essential resources. She offers and considers ideas around addressing these common concerns.

Jesica strongly believes that common concerns are experienced by the majority, and a redirect and reframing of needs vs problem-solving steps will benefit everyone in the end. With narrative change and shared information, we can unite as a nation to greatly reduce homelessness occurrences universally. 

Margot Kushel, MD (she/her), is a Professor of Medicine at the University of California San Francisco, Division Chief and Director of the UCSF Center for Vulnerable Populations, and Director of the UCSF Benioff Homelessness and Housing Initiative. She is a practicing general internist at Zuckerberg San Francisco General Hospital. Dr. Kushel's research focuses on the causes and consequences of homelessness, with the goal of preventing and ending homelessness and ameliorating the effects of homelessness on health. She is the Principal Investigator of the California State Study of People Experiencing Homelessness (CASPEH). She is also the Principal Investigator of multiple NIH studies, including the HOPE HOME Study, a longitudinal cohort study of homelessness in older adults and the Principal Investigator of the California Statewide Study of People Experiencing Homelessness and a study of advance care planning in permanent supportive housing. Dr. Kushel serves on the board of Housing California and the National Homelessness Law Center. She is a member of the Advisory Board of the California Interagency Council on Homelessness. She speaks at a local, state, and national level about issues of homelessness and frequently provides testimony to legislative bodies. She received her AB from Harvard College, her MD from Yale and completed residency, chief residency, and fellowship in internal medicine at UCSF. 
Marguerita Lightfoot, PhD, MA (she/her), received her master's and doctorate in Counseling Psychology at UCLA. She currently serves as the Associate Dean for Research at the OHSU-PSU School of Public Health. Dr. Lightfoot is a counseling psychologist whose research focuses on improving the health and well-being of adolescents and young adults, as well as the development of culturally competent, efficacious preventive interventions for populations disproportionately burdened by health disparities. She has a passion for research that promotes the health and well-being of adolescents and young adults from disenfranchised populations and enables them to live their best lives. Her domestic and international research has included developing interventions for runaway/homeless youth, juvenile justice-involved adolescents, youth in medical clinics and settings, youth with a parent living with HIV, and youth living with HIV, among others. Her research to develop interventions has bridged the gap from development to implementation. She has been the Principal Investigator on numerous R01 and other R-level grants, as well as center grants and foundation grants, including from the Robert Wood Johnson Foundation, William T. Grant Foundation, and others. She has had a distinguished career in community-engaged research, receiving awards for her community partnership efforts. She currently serves on the National Advisory Mental Health Council (NAMHC), which advises the Director, the National Institute of Mental Health, on all policies and activities related to the conduct and support of mental health research, research training, and other programs of the Institute.
Tiana Moore, PhD, MS, MA (she/her), serves as the Policy Director for UCSF's Benioff Homelessness and Housing Initiative and co-author of the recently released report on the California Statewide Study of People Experiencing Homelessness. As Policy Director, Dr. Moore translates academic research into evidence-based and actionable policy guidance. Prior to joining BHHI, Dr. Moore earned her PhD in Developmental Psychology, with a research focus on housing- and neighborhood-level influences on child and family well-being. Notably, her work has examined the influence of HUD's Rental Assistance Demonstration (RAD) on child well-being, resident engagement practices in public housing demonstrations, the effects of housing instability on health and academic performance, and the association between neighborhood incarceration rates and maternal-child health outcomes.
Meghan D. Morris, PhD, MPH (she/her), is an infectious disease epidemiologist trained in qualitative, quantitative, and dyadic research methods with over a decade of experience in community-engaged research with people who use drugs. Dr. Morris is currently an Associate Professor and Vice Chair at the University of California, San Francisco, Department of Epidemiology and Biostatistics. She is driven to explore, learn and collaborate to have a positive impact. As reflected in Dr. Morris's grants and publications, her collaborative research activities produce a balance of theoretical and applied findings focused on improving the health and well-being of people who inject drugs. Dr. Morris serves on the steering committee of the first city HCV elimination initiative, End Hep C SF, one of the principal investigators of SF BUILD, and among the UCSF Watson Scholars. Dr. Morris received her BS from the University of California, San Diego, MPH from San Diego State University, and PhD from the Joint Doctoral Program between San Diego State University and the University of California, San Diego. When she is not working toward equitable solutions, she enjoys spending time with her husband and two daughters in nature.
Thomas Murphy (he/him) is the Senior Director of Communications for the National Alliance to End Homelessness. In this role, he develops, implements, and oversees the Alliance's communications, including defining strategy, goals, objectives, and priorities. Tom brings 20 years of experience in communications, including work in agency, nonprofit, and consulting environments. In addition to his extensive work in healthcare communications, Tom previously served as Director of Communications for Miriam's Kitchen in Washington, DC, where he led the effort to re-position the organization to the local media as a leader in homeless advocacy. Tom received his BA in communications from La Salle University in Philadelphia, PA.
Morgan Philbin, PhD, MHS (she/her) is a social and behavioral scientist who uses mixed methods research to examine how social policies shape substance use and sexual and reproductive health outcomes, with a focus on women and sexual and gender minority (SGM) youth. Dr. Philbin's work is currently expanding to more explicitly incorporate how housing and homelessness shape substance use patterns and the day-to-day lives of SGM youth. Her current NIH-funded research explores the impact of opioid policies on substance use among pregnant people and their newborns; this includes incorporating the impact of homelessness on opioid use. Another study she is leading is developing a patient decision aid to help minoritized women and their providers choose between oral and long-acting injectable HIV medication. Lastly, Dr. Philbin is a Co-Investigator on multiple NIH-funded projects examining how state-level social policies (e.g., around education, housing, and employment) impact sexual health and substance use outcomes for SGM youth. Dr. Philbin is currently an Associate Professor at UCSF and completed my MHS and PhD at Johns Hopkins University and my Postdoctoral Fellowship at Columbia University. She has published >85 articles, and my work has been cited in government reports and featured in print media and on radio programs.
Kara Young Ponder, PhD (she/her), is the Director of Community Engagement and Racial Justice at BHHI. In this role, she leads community partnerships and analyses of race and racism, primarily for the California Statewide Study of People Experience Homelessness (CASPEH). She played a key leadership role in the CASPEH survey research design, fieldwork operations, data analysis, and writing and led the three community advisory boards attached to the study. She is the primary investigator for the CASPEH Black Californians' Experiences of Homelessness qualitative sub-study and leads the internal learning and professional development program for BHHI staff. 

Prior to joining BHHI, Kara worked as an Assistant Professor at Ohio State University, where she conducted research on how race and neighborhood affect people's daily lived experiences of food access in urban cities. An educator and social justice practitioner, Kara has taught in college, high school, prison, transitional living facilities, and drug recovery centers. She holds master's and doctoral degrees in sociology from the University of California, Berkeley, and a bachelor's degree in sociology from Brown University.

Maria Raven, MD, MPH (she/her), is a Professor of Clinical Emergency Medicine, the Chief of Emergency Medicine at UCSF Medical Center, and a Vice Chair of the Emergency Medicine Department at UCSF. She is an Associate Director at the UCSF Benioff Homelessness and Housing Initiative (BHHI), where she co-directs COORDINATE HOME, BHHI's quantitative data arm, and is an Affiliate Faculty at the UCSF Philip R. Lee Institute for Health Policy Studies. Prior to joining the UCSF faculty in 2011, Dr. Raven completed her residency and a CDC-funded research fellowship at NYU/Bellevue Hospital Center. There, she worked on projects with the New York State Department of Homeless Services and State Medicaid.

In addition to working clinically in the Emergency Department at UCSF, Maria speaks locally and nationally about caring for complex populations, frequent emergency department users, and the link between homelessness and health. She has published and peer-reviewed extensively on these and other topics. Dr. Raven was the Co-Principal Investigator for the San Francisco Whole Person Care Pilot evaluation, which focused on improving care for chronically homeless high users of health and social care services. She was also the lead evaluator for a Santa Clara County Pay for Success program providing permanent supportive housing for chronically homeless frequent users of the County health system and jail. She is co-editor of the first Social Emergency Medicine textbook and is currently working on multiple funded initiatives to improve care for individuals with substance use disorders in emergency departments, including the use of naltrexone for alcohol use disorder.

Claudine Sipili (she/her) is the Director of Lived Experience and Innovation at Destination: Home. Originally from American Samoa, Claudine served in the United States Navy and the Army National Guard before starting her work in the nonprofit sector. Before joining Destination: Home, Claudine developed and implemented programs to help unhoused and justice-involved populations earn a living wage and find stable housing. 

Her lived experience of homelessness makes her a subject matter expert intent on building compassion, disrupting status-quo systems, and helping sector leaders clarify our local community's understanding of the root causes and scope of homelessness. She is an active advocate for ending homelessness and is passionate about improving the quality of life for unsheltered individuals. Claudine serves on the Santa Clara County Continuum of Care (CoC) Governance Board, the Santa Clara County Lived Experience Advisory Board, and as the Northern California Co-Chairman of the Statewide Lived Expertise Advisory Board. 

In her spare time, Claudine enjoys drinking locally roasted coffee and being out in nature, whether off-roading or overlanding in her Jeep.

Shannon Smith-Bernardin PhD, RN, CNL (she/her), a registered nurse by trade, is a nurse consultant, researcher, educator, and health care practitioner. She has worked in homeless health care since 2006, with expertise in community-based sobering care for acute alcohol and drug intoxication, alcohol harm reduction, including managed alcohol programs, medical respite/recuperative care, and street nursing teams for persons who are unsheltered. Dr. Smith-Bernardin's primary focus is on the utilization of sobering centers in lieu of the emergency department and jail for adults intoxicated in public. Building from her clinical, research, and administrative nursing experience, Dr. Smith-Bernardin's work currently encompasses three roles emphasizing health services research, program development, and policy efforts. First, she is an assistant professor at UCSF School of Nursing, specializing in alcohol use disorders, sobering center utilization, and homeless-related research. She is funded through a five-year NIAAA grant investigating emergency medical and sobering care collaborations in the care of acute alcohol intoxication. Second, Shannon is co-founder and the first board president of the National Sobering Collaborative, a 501(c)3 nonprofit aimed at identifying and developing best practices, standards, and education towards the use of sobering centers for the care of individuals with harmful substance use. Lastly, she consults in the development of related programs for communities throughout the United States and internationally. 

Dr. Smith-Bernardin holds a doctorate from the University of California-San Francisco School of Nursing, a Master's from Western University of Health Sciences, and a Bachelor's degree from Dartmouth College. 

Leslie W. Suen, MD, MAS (she/her) is an Assistant Professor of Medicine in the UCSF Division of General Internal Medicine at San Francisco General Hospital (SFGH), where she works as a primary care and addiction medicine physician and health services/policy researcher. Her research focuses on using mixed methods research and implementation science to improve health systems, policies, and outcomes for people who use drugs. She completed medical school, Primary Care Internal Medicine (UCPC) residency training, and the National Clinician Scholars Program research fellowship at UCSF. In 2022, she was selected as a UCSF Learning Health Systems K12 Scholar, a highly prestigious and competitive early career grant, to support her work in evaluating health outcomes for people using fentanyl and initiating buprenorphine treatment. In her clinical time, she works as a primary care physician at the SFGH Richard Fine People's Clinic and as an addiction treatment clinician at the Outpatient Buprenorphine Induction Clinic and the SFGH Addiction Care Team.

Maya Vijayaraghavan, MD, MAS (she/her), is a practicing general internist and a researcher in tobacco control with a focus on populations experiencing homelessness. She is the Director of the UCSF Smoking Cessation Leadership Center, a Center focused on eliminating disparities in tobacco use prevalence among behavioral health populations. Through her work, she has intervened at the individual, community, health systems, and policy levels to help increase access to cessation services. Her intervention research, funded by the NCI, TRDRP, NIMHD, and SFCAN, stems from collaborations with community organizations serving people experiencing homelessness and healthcare systems. She has collaborated with homeless shelters and supportive housing to implement interventions to increase access to smoking cessation services and smoke-free policies for people who have experienced homelessness. Her team leads three studies: 1) a cluster randomized controlled trial of a smoke-free home intervention for formerly homeless adults in 38 permanent supportive housing sites in the San Francisco Bay Area; 2) a contingency management smoking cessation intervention for adults experiencing homelessness and engaged in primary care in the safety-net clinics; and 3) a community-pharmacy linked cessation program for people experiencing homelessness. She co-directs a NIDA-funded postdoctoral training program at the Center for Tobacco Control Research and Education, focused on tobacco and substance use related research.
Paul Wesson, PhD (he/him), is an infectious disease and social epidemiologist. He has expertise in developing and applying methods to estimate the size of hidden and hard-to-reach populations. This quantity is used as the denominator to quantify health burdens, to apportion resources, and to evaluate the reach and coverage of intervention programs. Dr. Wesson also has expertise in designing sampling strategies for survey research and applying rigorous statistical models to study the sources of health disparities among socially marginalized populations. Dr. Wesson is currently an Assistant Professor of Epidemiology and Biostatistics at the University of California, San Francisco. His current research interests include applying his epidemiologic skills to improve the overall understanding of the experience of homelessness in California, the scope of drug overdose risk in San Francisco, and to strengthen health care access for people living with HIV post-incarceration. He also incorporates intersectionality as a theoretical and analytical lens through which to develop his research. Dr. Wesson is the principal investigator for an NIH/NIAID career development award. He holds a BA from Stanford University, a PhD in Epidemiology from the University of California, Berkeley, and is a former US Peace Corps volunteer (Namibia 2006-2009).
Alma Yates, MSW (she/her), received her master's degree from the Columbia University School of Social Work in New York City, with a focus on Social Enterprise Administration, International Social Welfare, and Services for Immigrants and Refugees (MSW' 19). As part of her graduate training, Alma was an intern at a middle school in East Harlem and the International Rescue Committee Headquarters. Prior to graduate school, she worked at the University of California San Francisco, including the San Francisco Veterans Affairs Medical Center and AIDS Research Institute. She also worked at Stanford University and volunteered at the San Francisco AIDS Foundation Harm Reduction Center. Alma completed her Bachelor of Science degree in Anthropology at Santa Clara University (BS' 07). She is a proud alum of De Anza College (AA' 05), where she began her education journey as an ESL student. Alma is a former refugee from Bosnia and Herzegovina who relocated to the United States following the Bosnian War. Since joining the Benioff Homelessness and Housing Initiative (BHHI) in 2020, she successfully completed the Fostering Inclusion and Diversity Certificate, Yale School of Management (2020). More recently, she completed the UCSF School of Medicine Leadership Development Program (2022). In her current role as the Education Program Manager at BHHI, Alma coordinates predoctoral and postdoctoral activities.