RAP Award for Homelessness and Housing Research
Image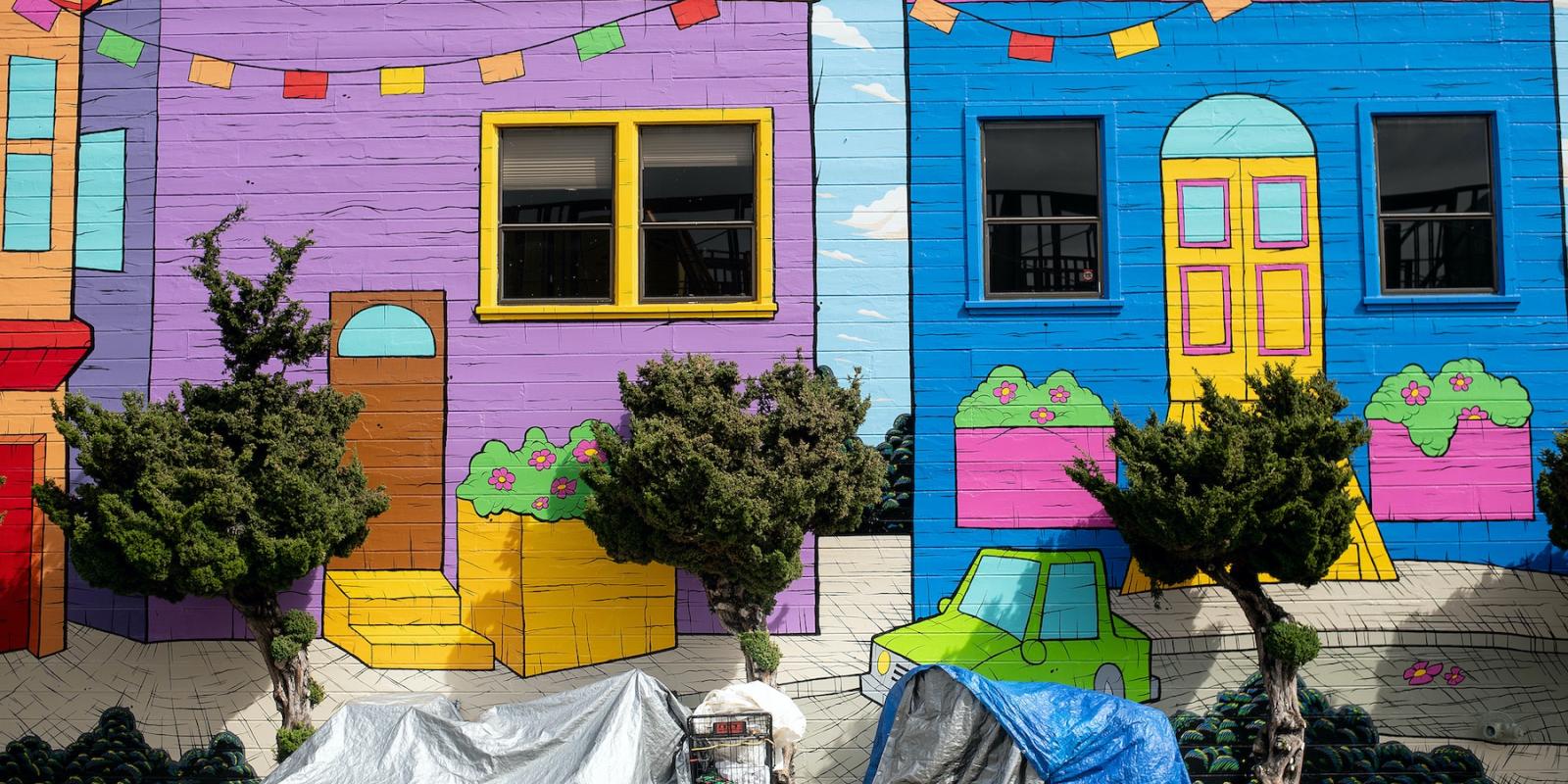 To encourage UCSF research on homelessness and housing, the Benioff Homelessness and Housing Initiative (BHHI) conducts an annual internal grant cycle through the UCSF Resource Allocation Program (RAP). This BHHI program supports projects focused on research related to housing, homelessness, and health. In addition to funding, BHHI will also support researchers in creating policy briefs to amplify their research findings. Learn more about the UCSF BHHI RAP Award recipients and their projects below.
2023 RAP Award Recipients
Evaluating Provision of Harm Reduction Resources via Vending Machines to Veterans who have Experienced Homelessness 

Tessa Rife-Pennington, PharmD, BCGP, is the Harm Reduction Coordinator Clinical Pharmacist Practitioner for the San Francisco Veterans Affairs Health Care System (SFVAHCS) Syringe Services Program, Assistant Clinical Professor with the UCSF School of Pharmacy, and is passionate about expanding access to harm reduction resources to Veterans with lived or living experience of homelessness and drug use. 

With this funding, Dr. Rife-Pennington will evaluate the first harm reduction vending machine program designed for Veterans who have experienced homelessness residing in San Francisco Bay Area supportive housing. Dr. Rife-Pennington will collect self-report data via standardized questionnaires and semi-structured qualitative interviews with Veteran residents and stakeholders and track program-level data to evaluate harm reduction vending machine reach, effectiveness, adoption, implementation, and maintenance. Study results may inform expansion of community-based and Veterans Health Administration syringe service programs for implementation of harm reduction service delivery via vending machines.    
 

Evaluating Guaranteed Income as a Policy Solution for Housing Stability Among Low-Income Black Emerging Adults

Michelle K. Nakphong, Ph.D., is a postdoctoral scholar and social epidemiologist in the Division of Prevention Science in the UCSF School of Medicine. Stemming from two decades of work with low-income and marginalized communities, her research focuses on how social exclusion and inclusive policies—like guaranteed income—impact people's health.

With this funding, Dr. Nakphong will evaluate the impacts of a guaranteed income intervention on housing instability and housing outcomes among low-income Black young adults (aged 18-24) in the Bay Area. This study will also identify patterns of housing instability across different forms (being unhoused, frequent moves, couch surfing, etc.) and how these patterns are associated with mental health status. Findings will provide evidence about guaranteed income as a potential policy solution and help policymakers better understand the housing and mental health needs of Black young adults.
2022 RAP Award Recipients
The POP-UP Mobile Study: Mobile HIV Care to Improve Outcomes Among People Living with HIV Experiencing Homelessness

Matt Hickey, MD, completed medical school, primary care internal medicine residency, chief residency, and HIV fellowship at UCSF and San Francisco General Hospital. He is passionate about using implementation science methods to improve patient-centeredness of HIV primary care for people experiencing homelessness and unstable housing.

With this funding, Dr. Hickey will develop and test the acceptability, feasibility, implementation, and preliminary effectiveness of a mobile, out-of-clinic intervention for people experiencing homelessness who are unable to engage with clinic-based care. People living with HIV who are homeless or unstably housed are significantly less likely to achieve viral suppression and more likely to experience poor health outcomes than people who are housed. In San Francisco, HIV viral suppression rates are 20% among those experiencing homelessness compared to 71% among those who are housed.


 

Do Laws Protecting Tenants' Health Work?: Implied Warranties of Habitability & Respiratory Health

Gabriel L. Schwartz, PhD, is a social epidemiologist and postdoctoral fellow at the Philip R. Lee Institute for Health Policy Studies at UCSF. His research focuses on the ways social stratification, social policy, and the places we live shape health inequities across the life course.

With this funding, Dr. Schwartz will investigate the effects of implied warranties of habitability on housing-sensitive respiratory health outcomes among renters, including asthma, acute respiratory infections, and hospitalization. Despite warranties' centrality among laws protecting tenants' health, there is almost no evidence they prevent poor health. Additionally, the study will examine whether stronger, more stringent warranty policies regulating a wider array of housing conditions are more effective at protecting population health. Results will inform policies in states where policymakers have little guidance whether their state's warranty policy meets public health goals.

Investigating Surgical Outcomes, Experiences, and Care Utilization in Unhoused Adults with Cancer

Elizabeth Wick, MD, is a colorectal surgeon at UCSF committed to improving the quality and safety of surgical care. Hannah Decker, MD, is a surgical resident at UCSF passionate about improving equity and access to surgical oncology care, particularly for those with housing instability.

With the RAP Award, Drs. Wick and Decker will collaborate with a leading surgical health services research team at the Palo Alto Veteran's Affairs facility to better understand gaps in care for unhoused veterans with lung, colon, and breast cancer. Although numerous studies have focused on medical and psychiatric diseases in the homeless population, little research examines surgical care, particularly surgical oncologic care. To identify strategies to ensure goal and guideline-concordant surgical oncology care across diverse populations, this project will investigate the experience of unhoused surgical patients with cancer in San Francisco.