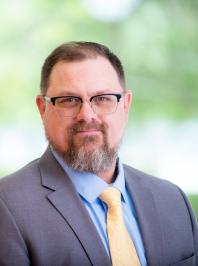 Graham Pruss, PhD
Postdoctoral Scholar (2020-2022)
Overview
Graham J. Pruss, PhD, is an ethno-archaeologist who studies vehicle residency in North America. His research focuses on the intersection of lived experiences, social services, legal systems, and public policy development. He mixes participatory, qualitative, and quantitative methods to better inform policymakers and convey complex research to non-academic audiences. He joined the Benioff Homelessness and Housing Initiative as a Postdoctoral Scholar in 2020. 
Extensive travel with his family in vehicles during his childhood and relationships with long-term vehicle residents inspired Graham to focus on vehicle habitation in public space.
At Seattle University, Graham directed the Vehicular Residency Research Program whose identification methodology King County adopted for their annual point-in-time counts. He provided technical assistance to All Home, the Mayor of Seattle's Innovation Advisory Council, and the City of Oakland, and served as a liaison for the Unhoused Community with the City of Seattle. He received his PhD from the University of Washington Department of Anthropology.