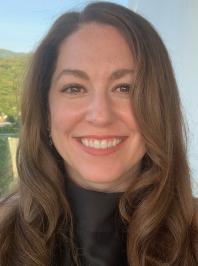 Robin Craig, MS
Communications Strategist
Overview
Prior to joining BHHI, Robin worked as a communications manager and consultant. She holds an MS in Strategic Communications and certificates in social psychology, content management, and change management.  
Robin has helped many public sector organizations and nonprofits build trust and increase engagement with their stakeholders and communities using audience-centered strategies and creative collaboration. She also teaches workshops on crisis communication, community engagement, and communication strategy for public sector communicators.  
Before working in communications, Robin worked at the Merced County Human Services Agency, helping families facing social services intervention get the resources and support needed to stay together or reunify after separation. She is thrilled to be back in a role that helps address social inequities and their impacts on our communities.